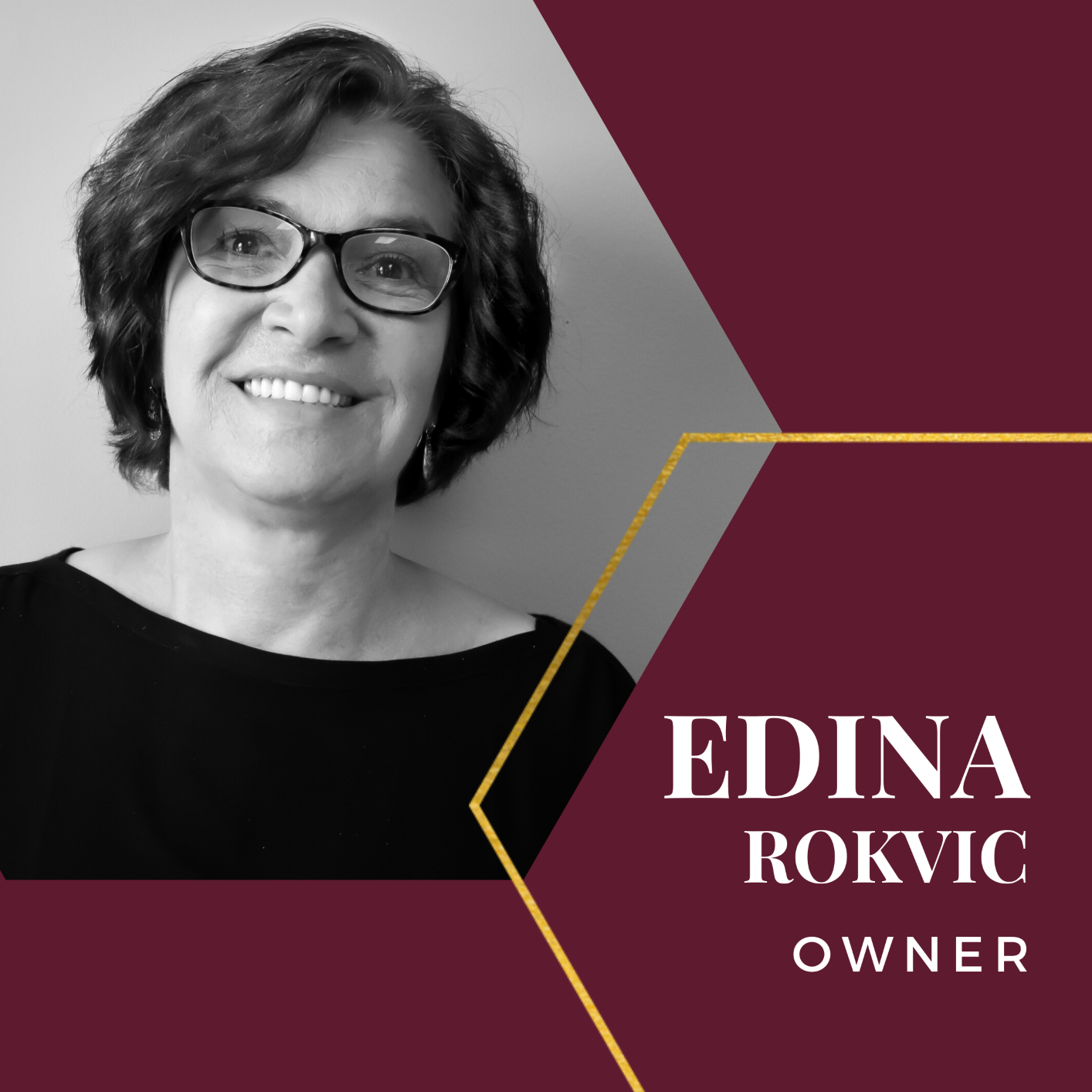 Dina@riwornamental.com
      Edina is the owner of R.I.W. Ornamental, Inc.         She immigrated from Bosnia to the United States in 1997 and holds a degree in Mechanical Engineering. Edina and her husband Rocky started R.I.W. in 2001 and she focuses on the business aspects at R.I.W.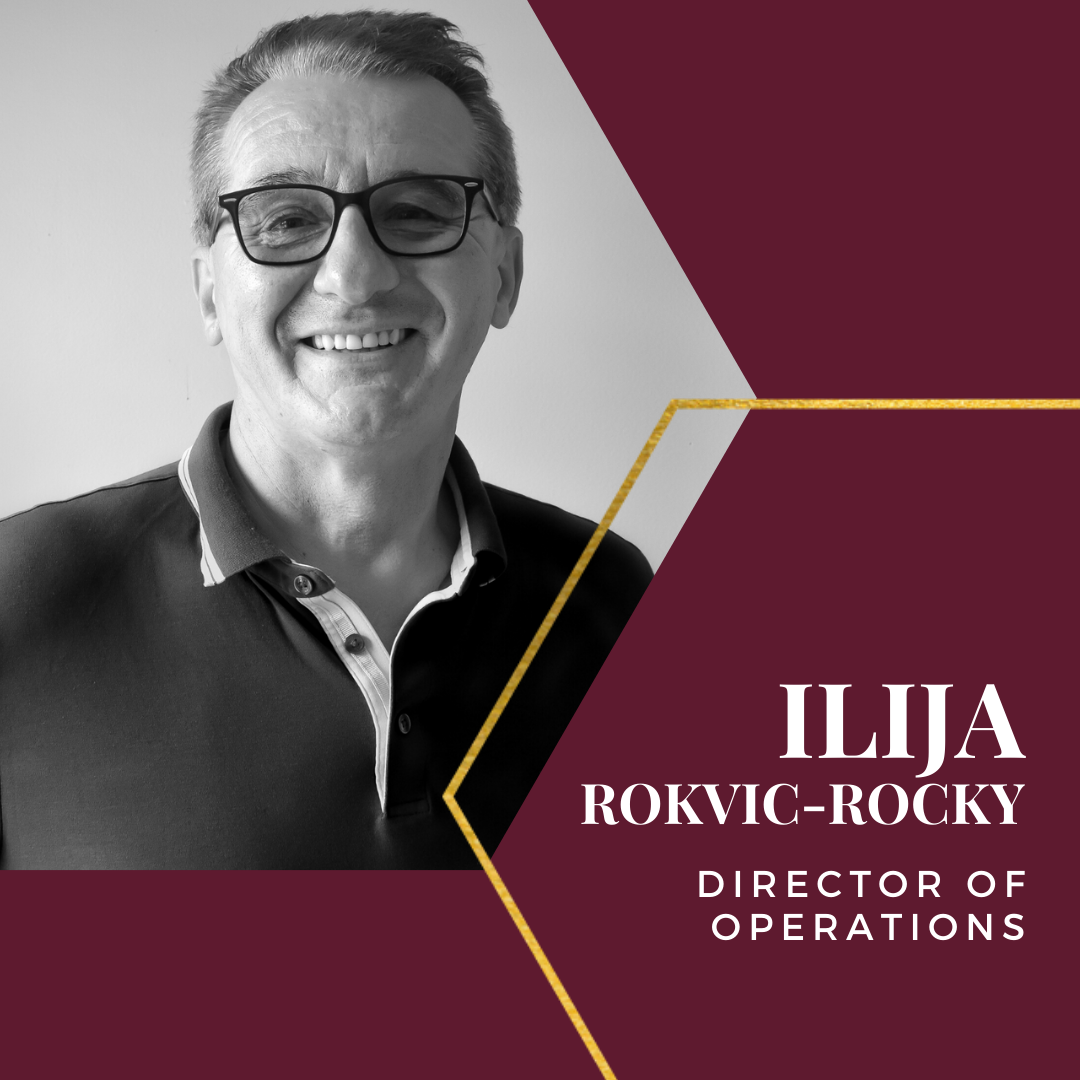 Rocky@riwornamental.com
Rocky is our Director of Operations. He and his wife, Edina started the company in 2001 as a 1 man shop. Rocky studied Mechanical Engineering in Bosnia before immigrating to the United States in 1997. Rocky focuses on technical aspects at R.I.W.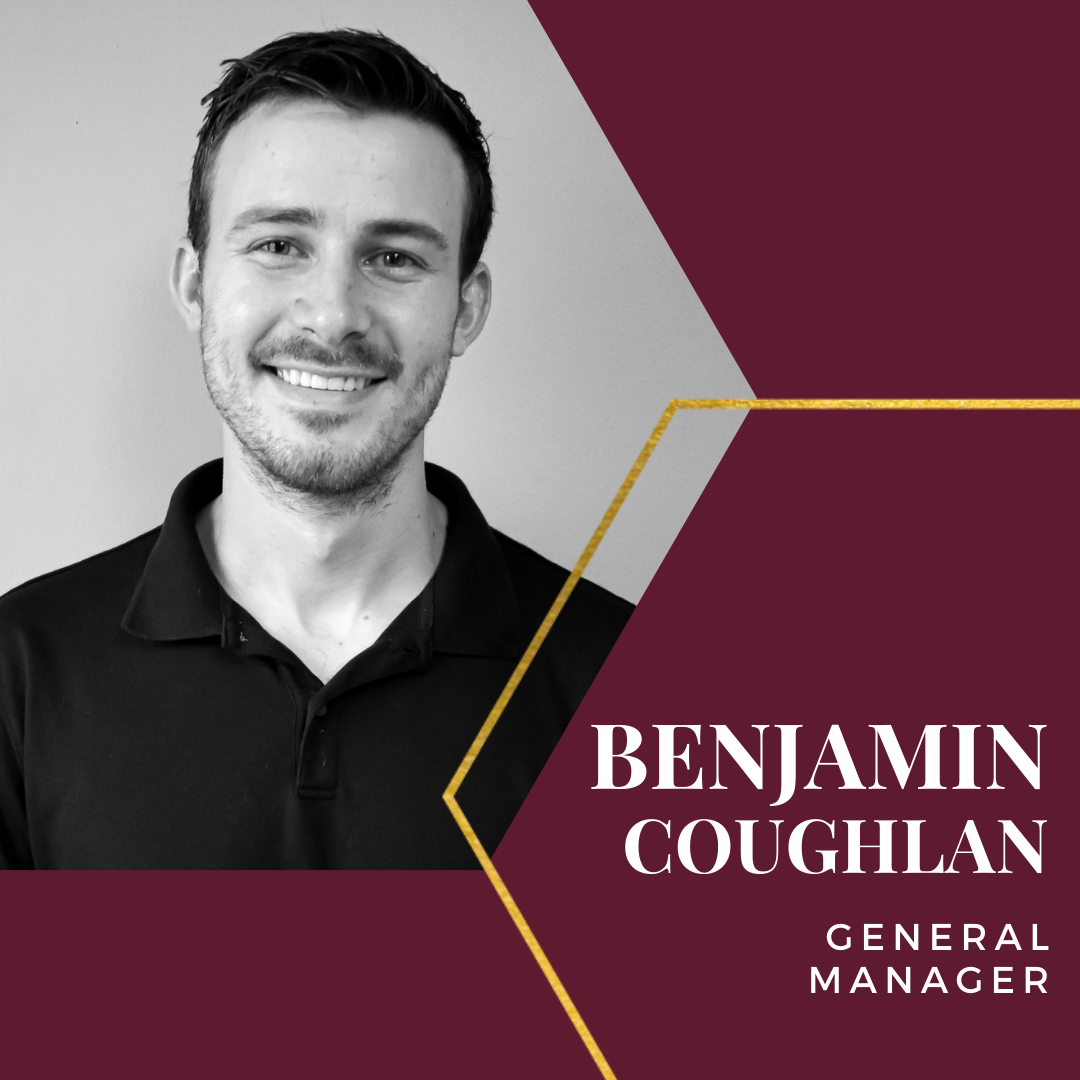 Benjamin@riwornamental.com
Benjamin joined the team in 2020 as our General Manager. He graduated from the University of Cincinnati with a BA in Communications and has extensive experience in management, communications, training, hiring, and organization.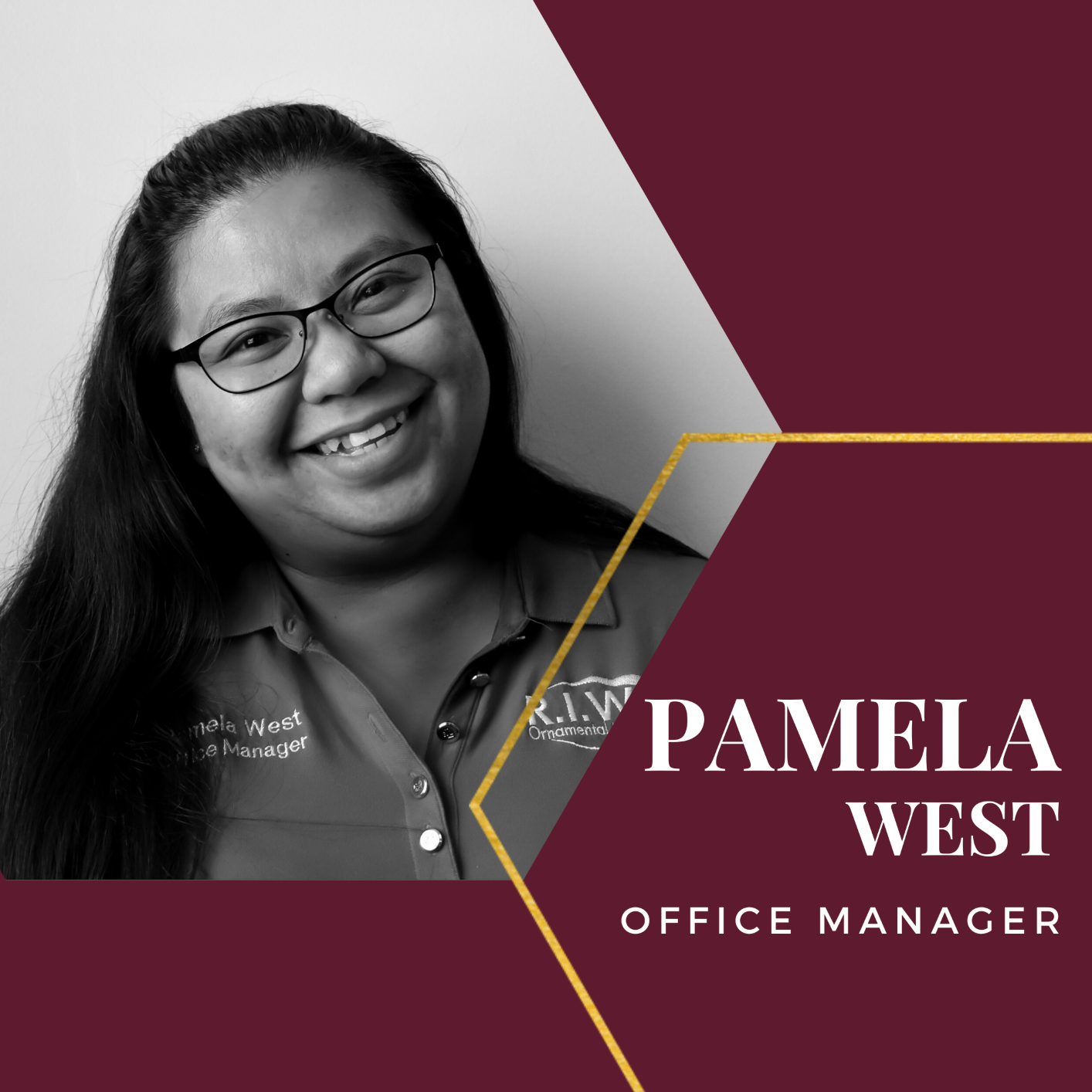 Sales@riwornamental.com
Pamela came to R.I.W. with a background in hospitality as a Front Desk Manager. In 2009 she made the transition from California to Kentucky and began working for R.I.W. as our Secretary. Since then she has evolved into our Office Manager and continues to bring her hospitable nature to the job everyday.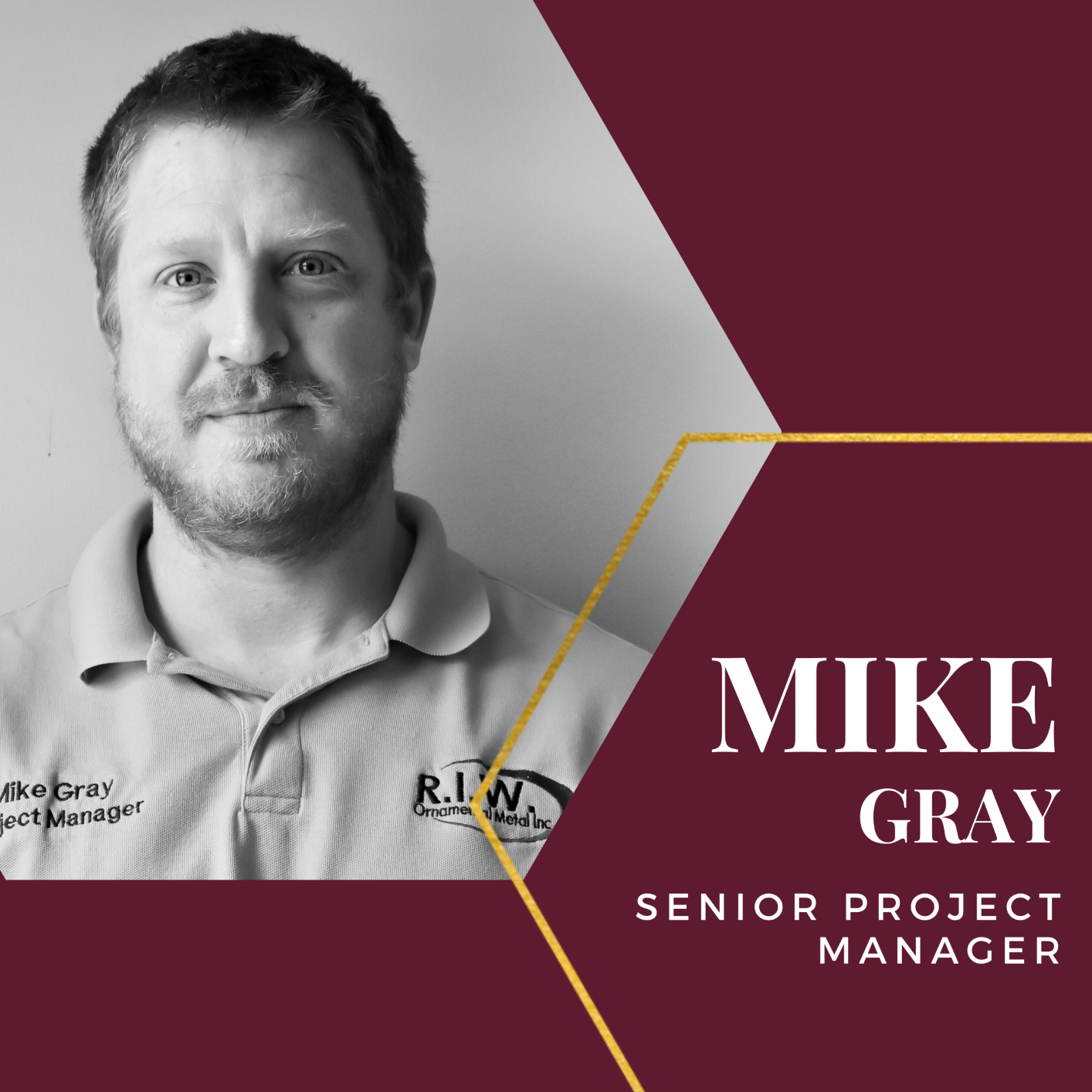 Mike@riwornamental.com
Mike joined RIW in 2009 as a Draftsman after studying Applied Sciences at Gateway College. Mike has over a decade of senior project management experience, is skilled in AUTOcad and is OSHA 10 certified. Throughout his tenure in Ornamental Metals he has evolved to become our Senior Project Manager.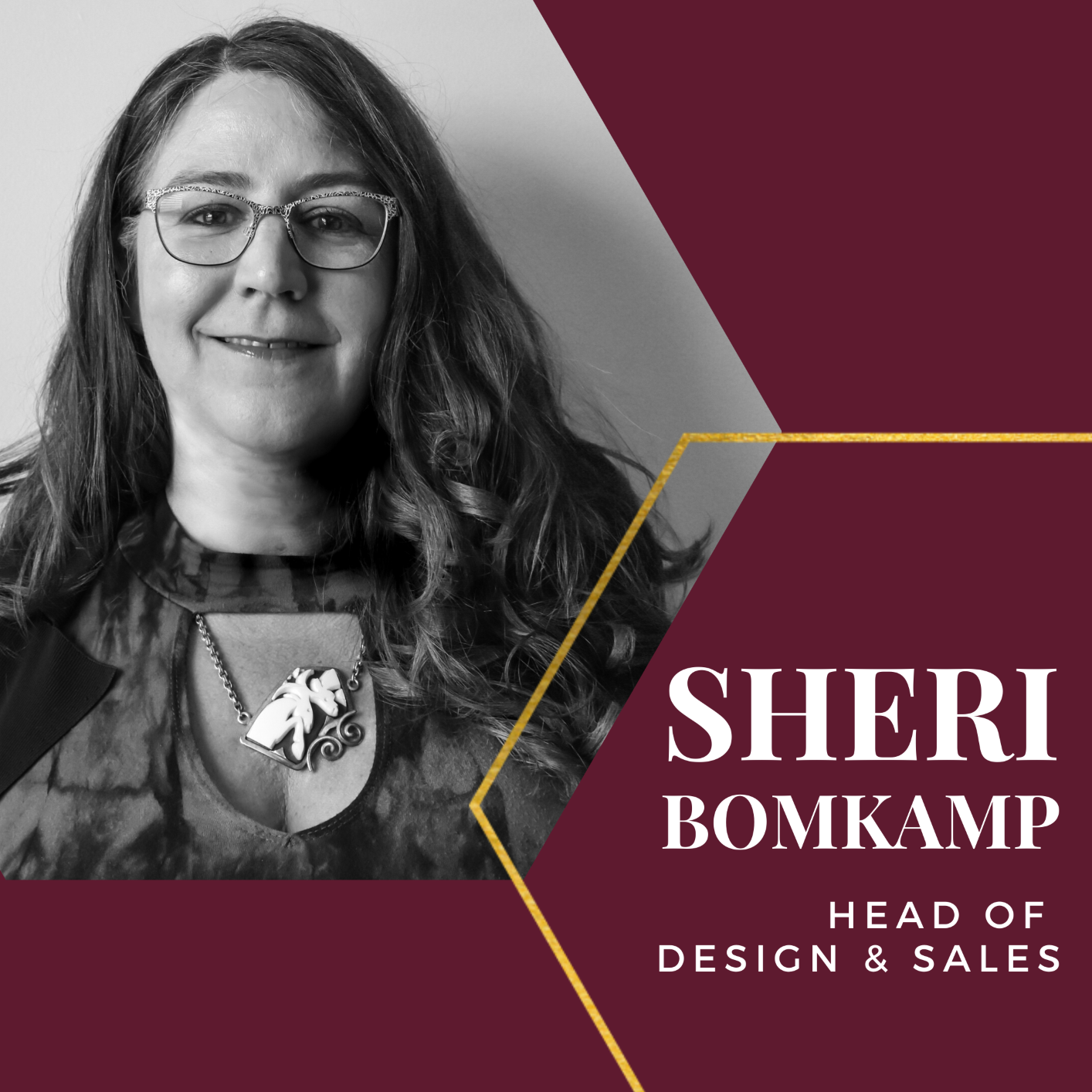 Sbomkamp@riwornamental.com
Sheri has worked in the ornamental metal industry for 30 years. She graduated from UC College DAAP with a degree in Architecture, Industrial Design, and Fine Arts. She specializes in ornamental metal design, fabrication & finishing of decorative metals, sales & marketing, and estimation.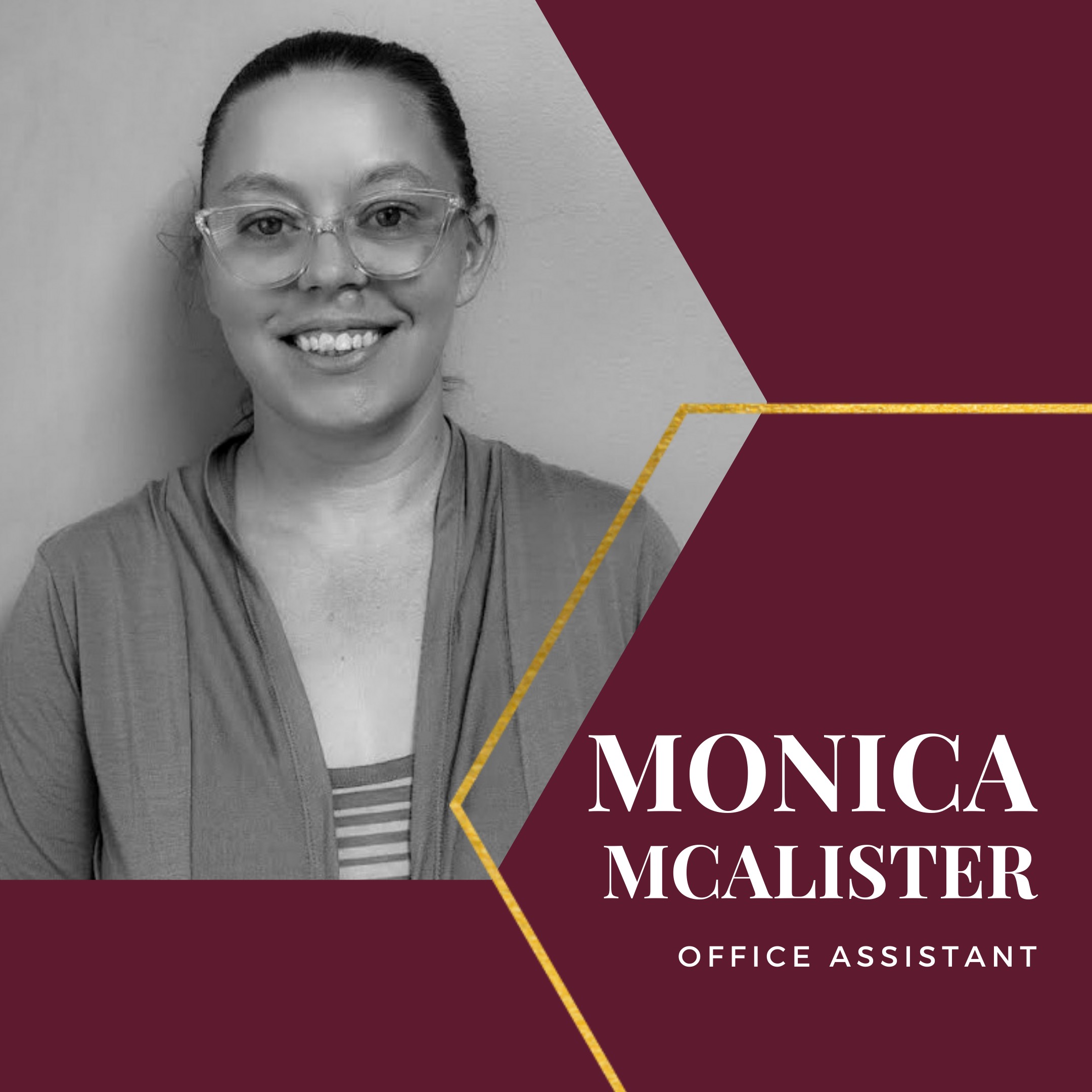 Monica has worked at a renovations company with experience running the back office. She stumbled upon our newly opened vacancy and the rest is history. When you call in, there is a chance you will hear her gentle voice on the other line!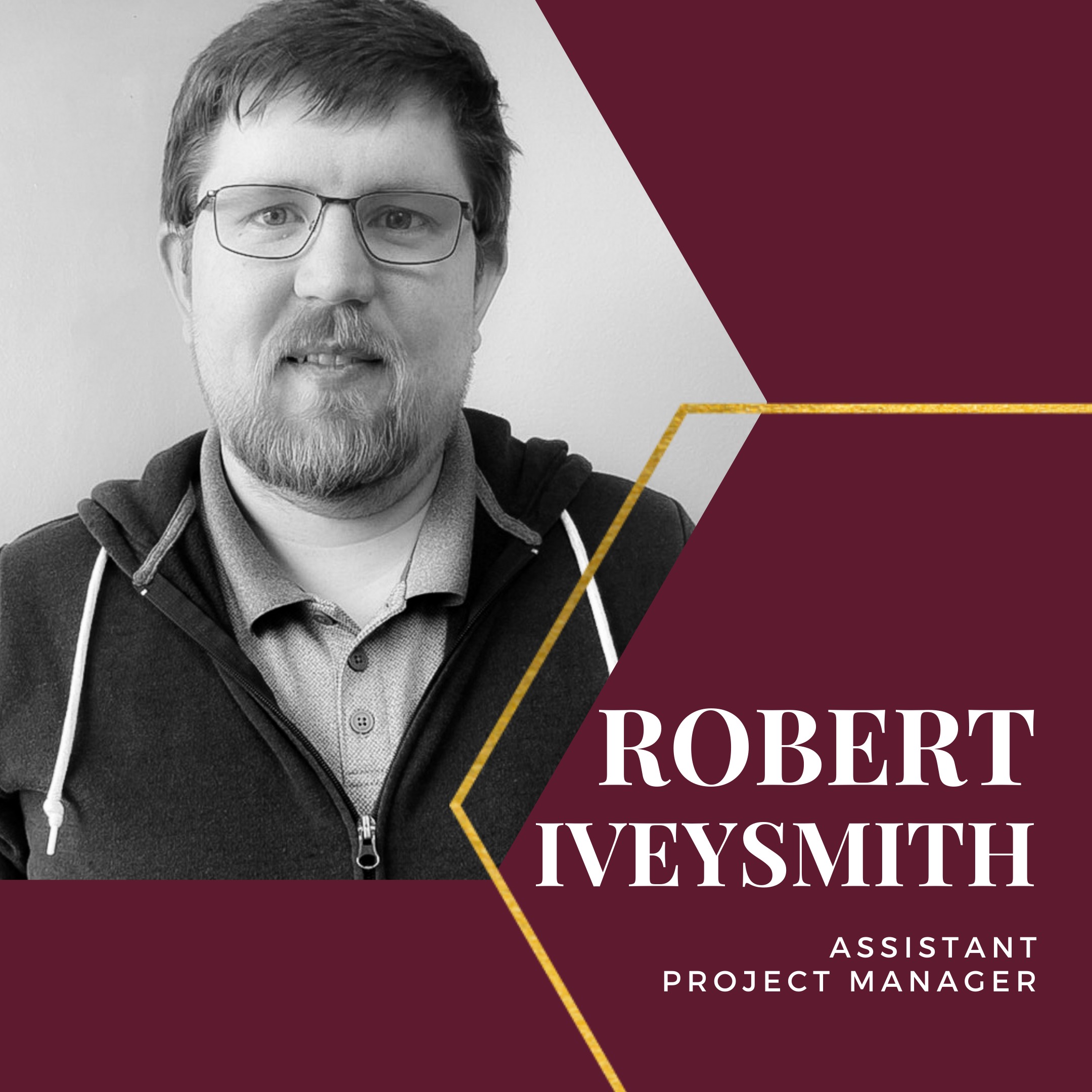 Robbie joined our team in 2021 as an Assistant Project Manager. He has a background in mechanical engineering and broaden his horizons from Colorado to Kentucky.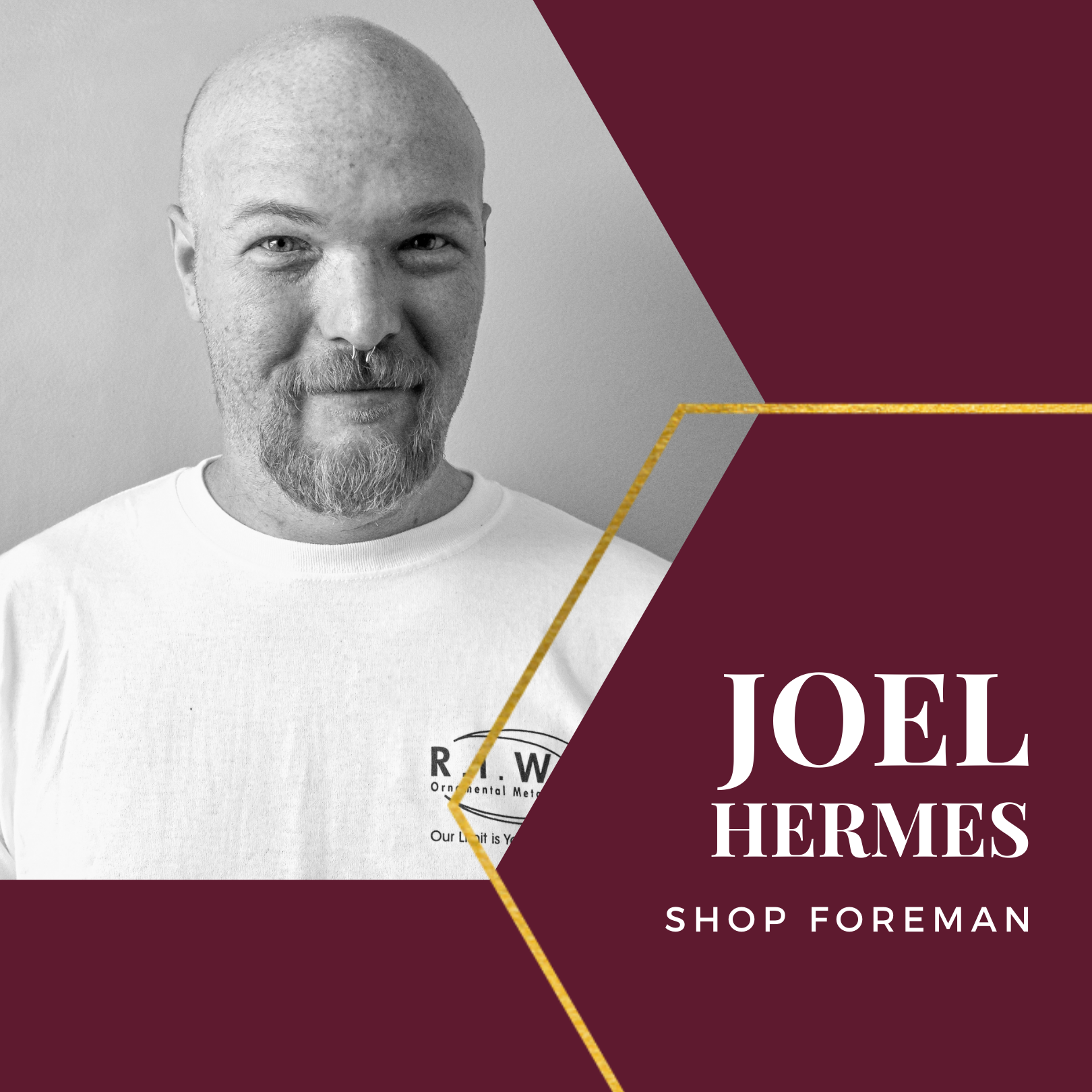 Joel began his career with RIW in 2019 and has grown to become our Shop Foreman. Joel has over two decades of experience as a Welder/Fabricator and is passionate about metal sculpture. He studied Combination Welding, HVAC, Maintenance, & Plumbing at NKY Technical College. You will rarely see Joel outside of our shop!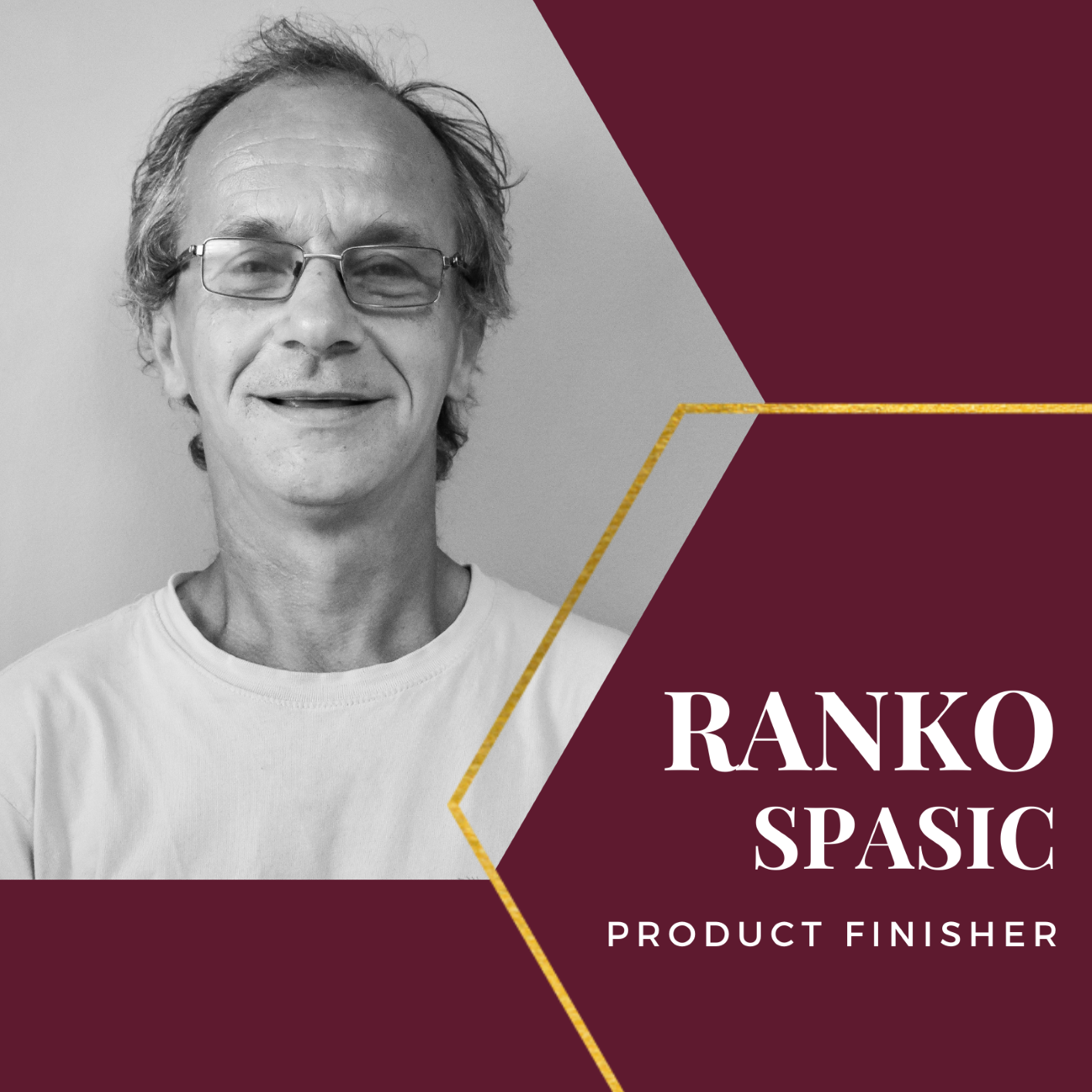 Ranko started with us in 2005 with a background in machine operating & sheet metal working. At R.I.W. he focuses on polishing, grinding, and the installation of our products. He can accomplish just about anything and works closely with our Field Supervisor on job sites.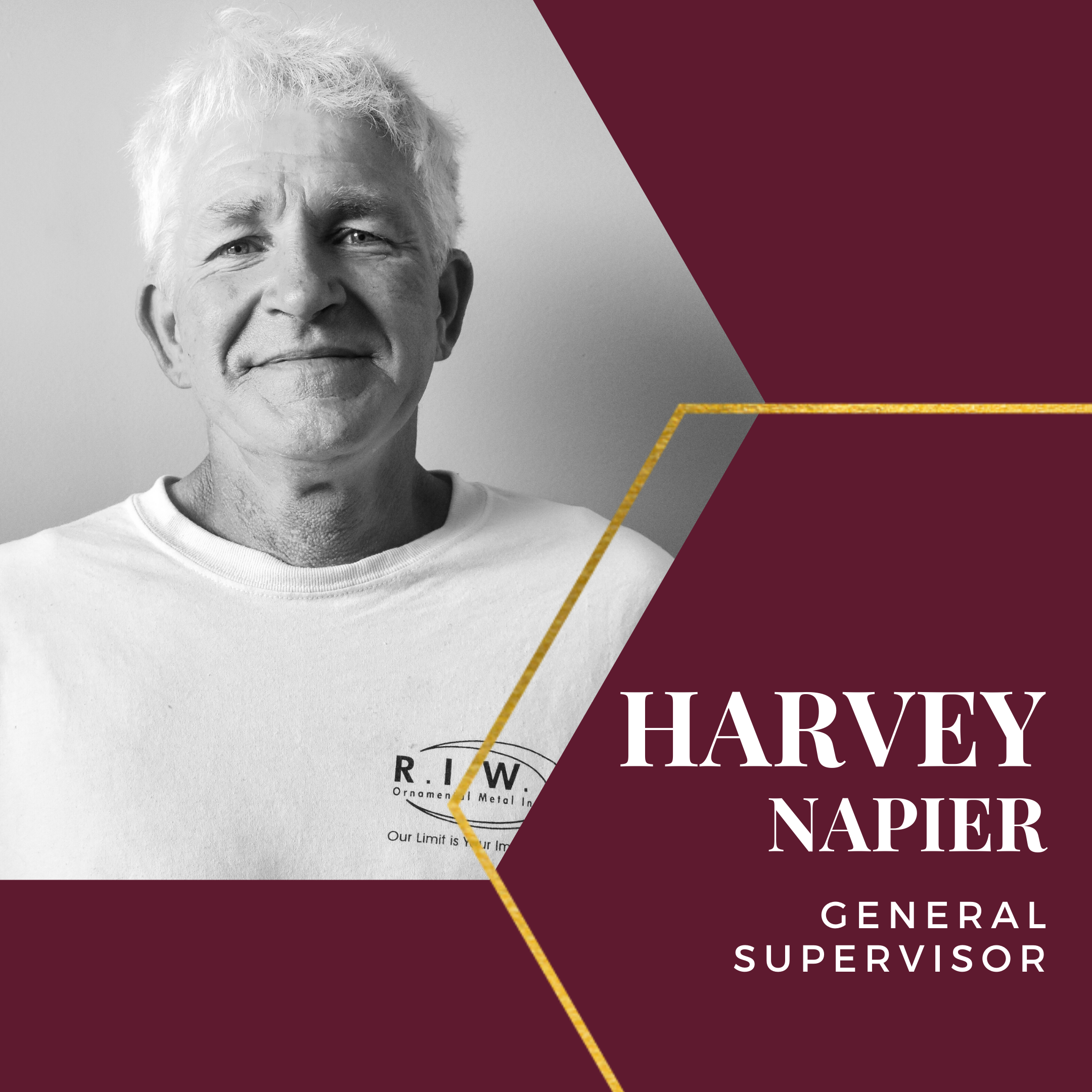 Harvey started working for R.I.W. in 2015 with a background in Freight. He now specializes in Painting, Powder Coating, and Grinding. You can find Harvey doing just about anything- he is our Jack of All Trades.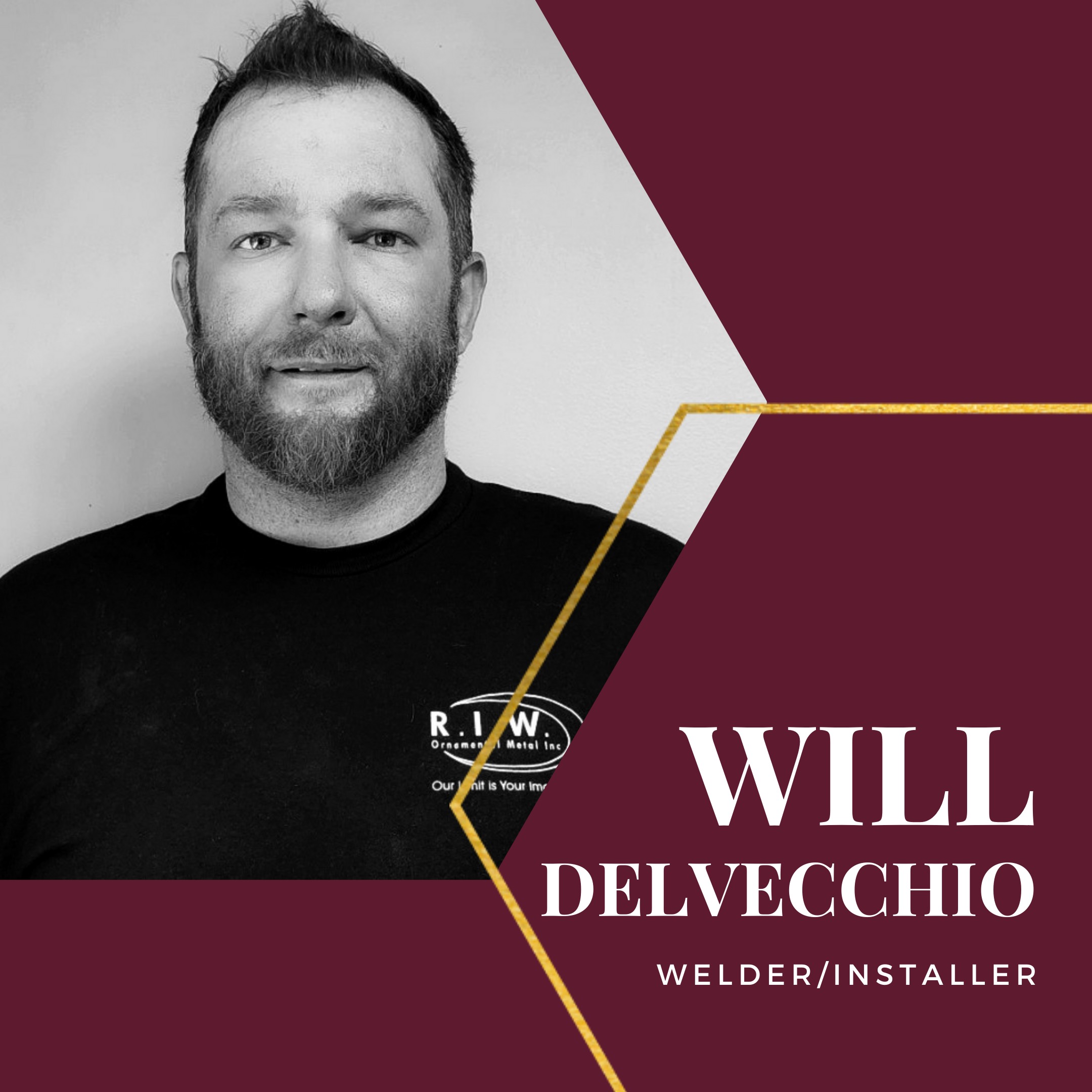 Will joined our team as a welder/installer, with overall experience of 20 years in the construction field. He has been a great value to our team and continues to grow with the interchanges of welding industry.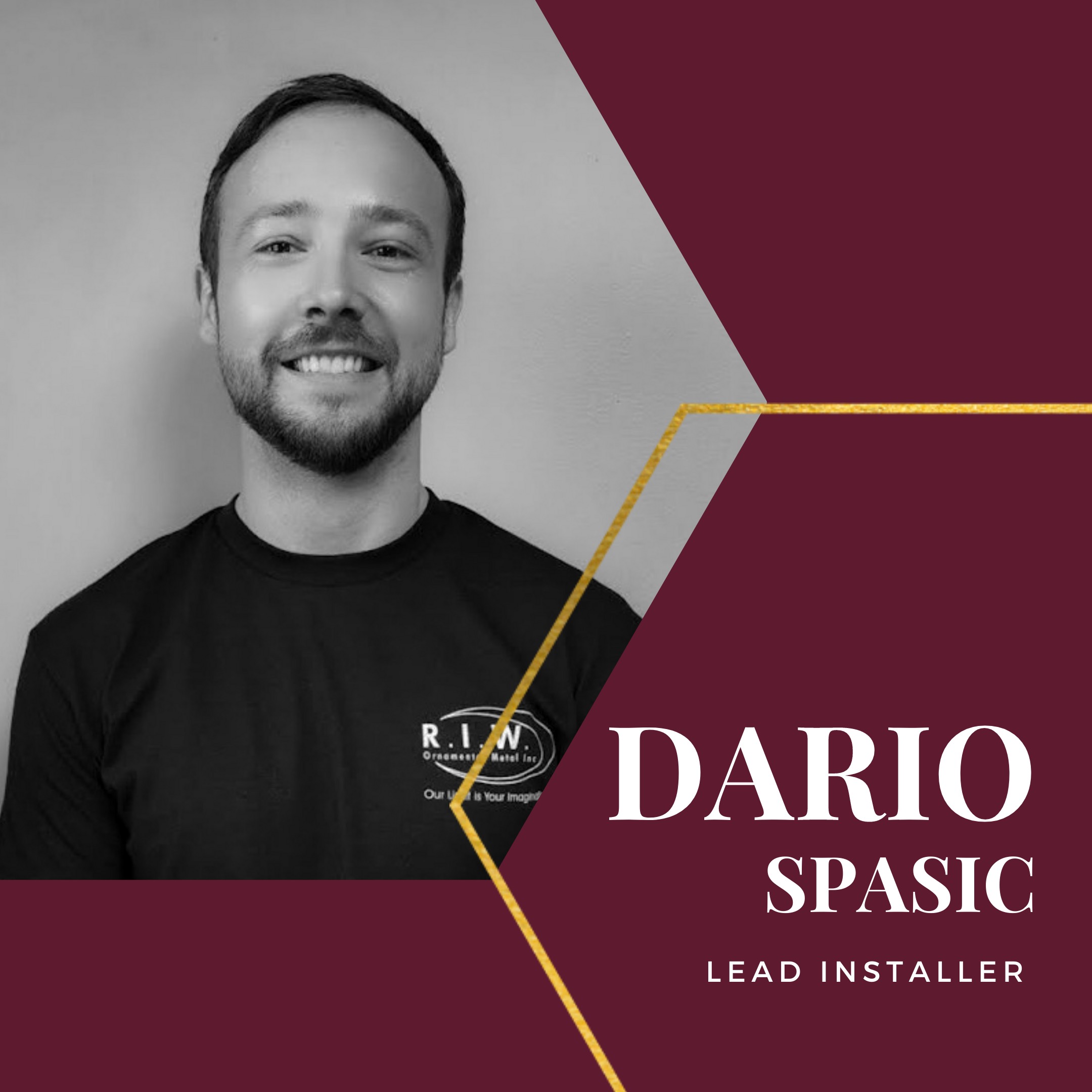 While studying at the University of Cincinnati Dario Joined R.I.W. part time. In 2020 After graduation Dario came on full time. In two years Dario has grown to be our lead installer and certified welder. Young smart and dependable Dario has become a wonderful asset to our team, and we look forward to seeing him grow more. We are blessed and proud to have him on our team!
Contact
Get in contact for a project.
Products
Explore our different products.
Contact
Get in contact for a project.
Products
Explore our different products.