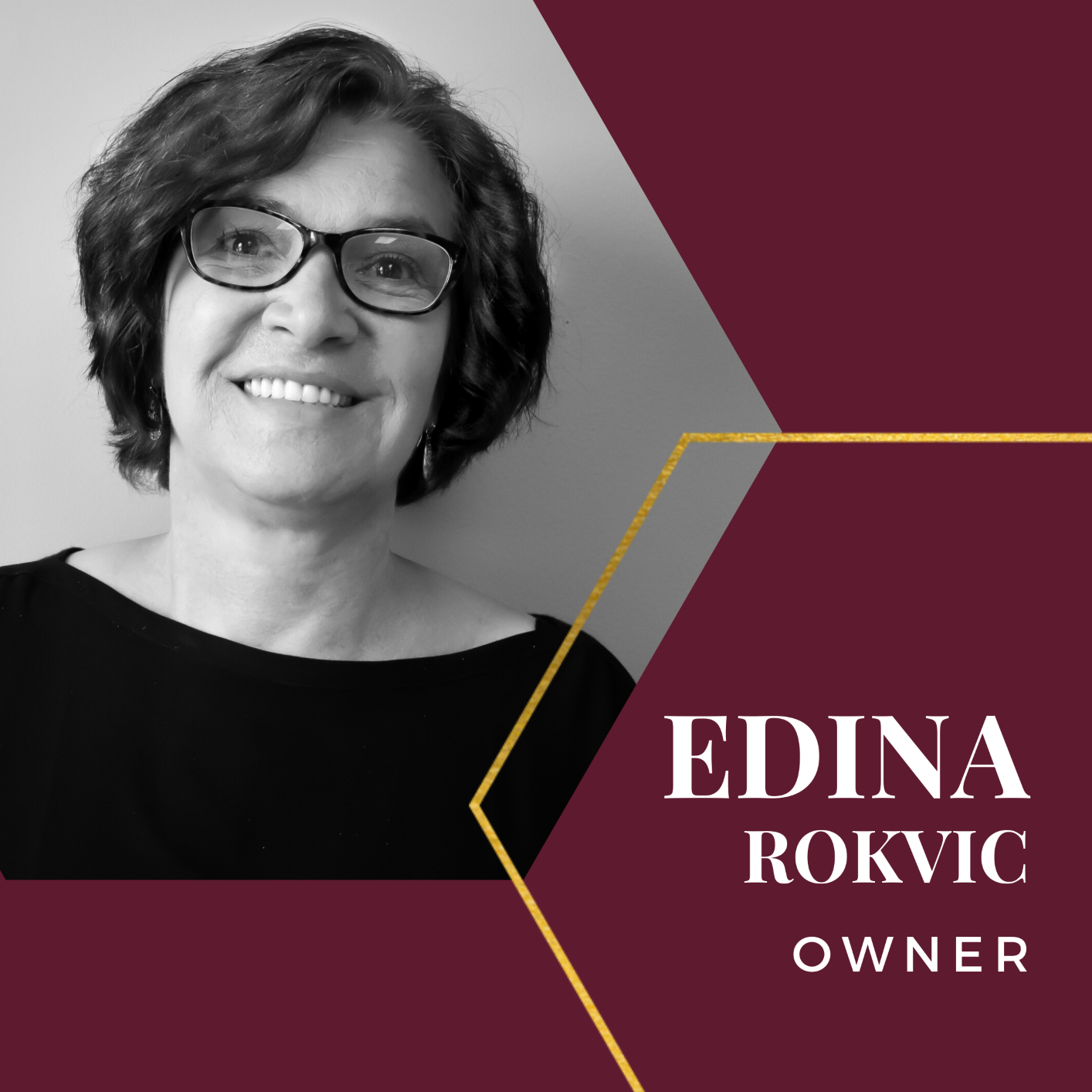 Dina@riwornamental.com
Edina is our Owner, and the other half of our operations team. She studied Mechanical Engineering and graduated with her degree before immigrating to the United States from Bosnia in 1997. Edina and her husband Rocky started R.I.W. in 2001, and she focuses on the business side of things here at R.I.W.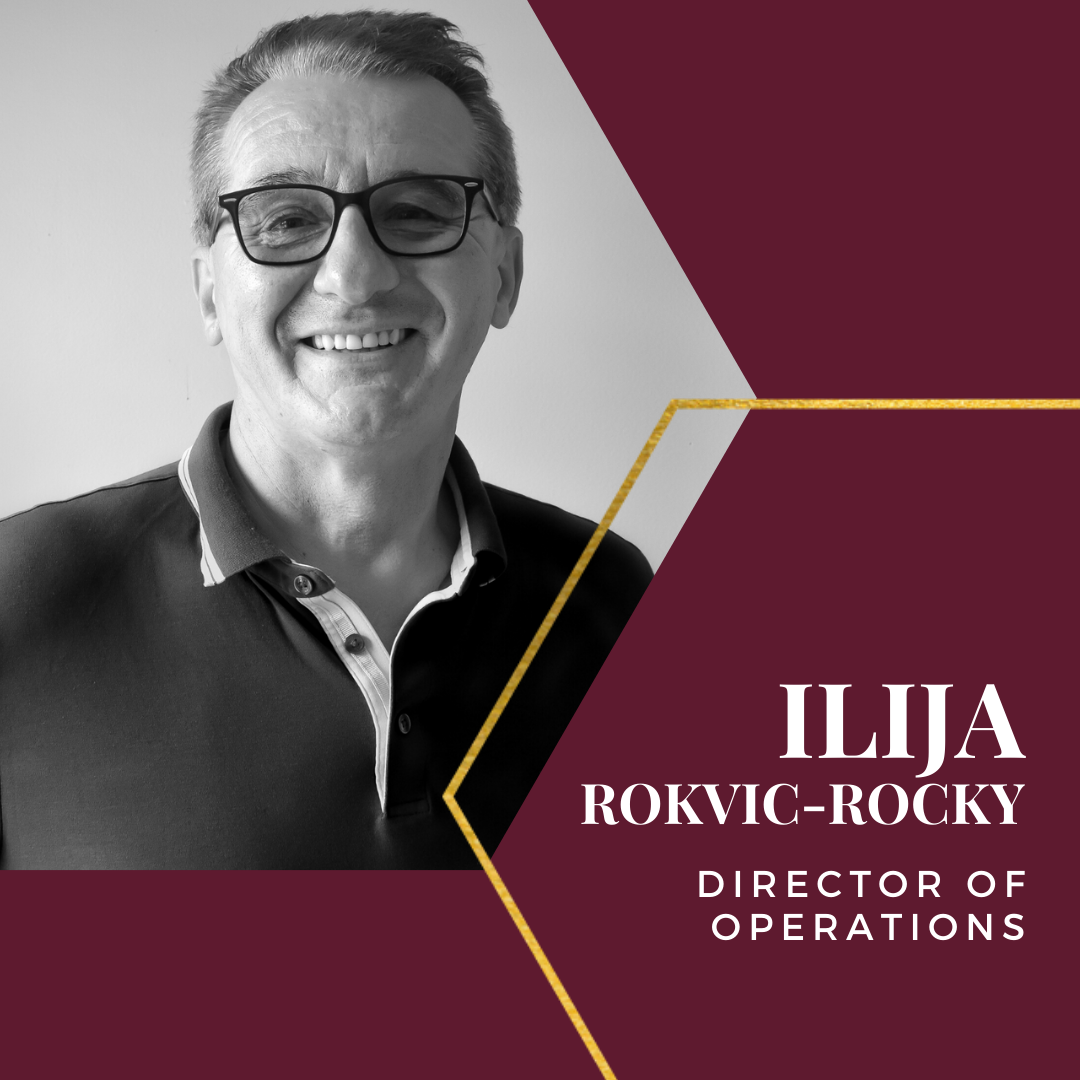 Rocky@riwornamental.com
Rocky is our Director of Operations at R.I.W. and the other half of the team that built this company from the ground up. He and his wife Edina started the company in 2001, as a 1 man shop. Rocky also studied Mechanical Engineering in Bosnia before immigrating to the United States in 1997. Rocky focuses on technical aspects here at R.I.W.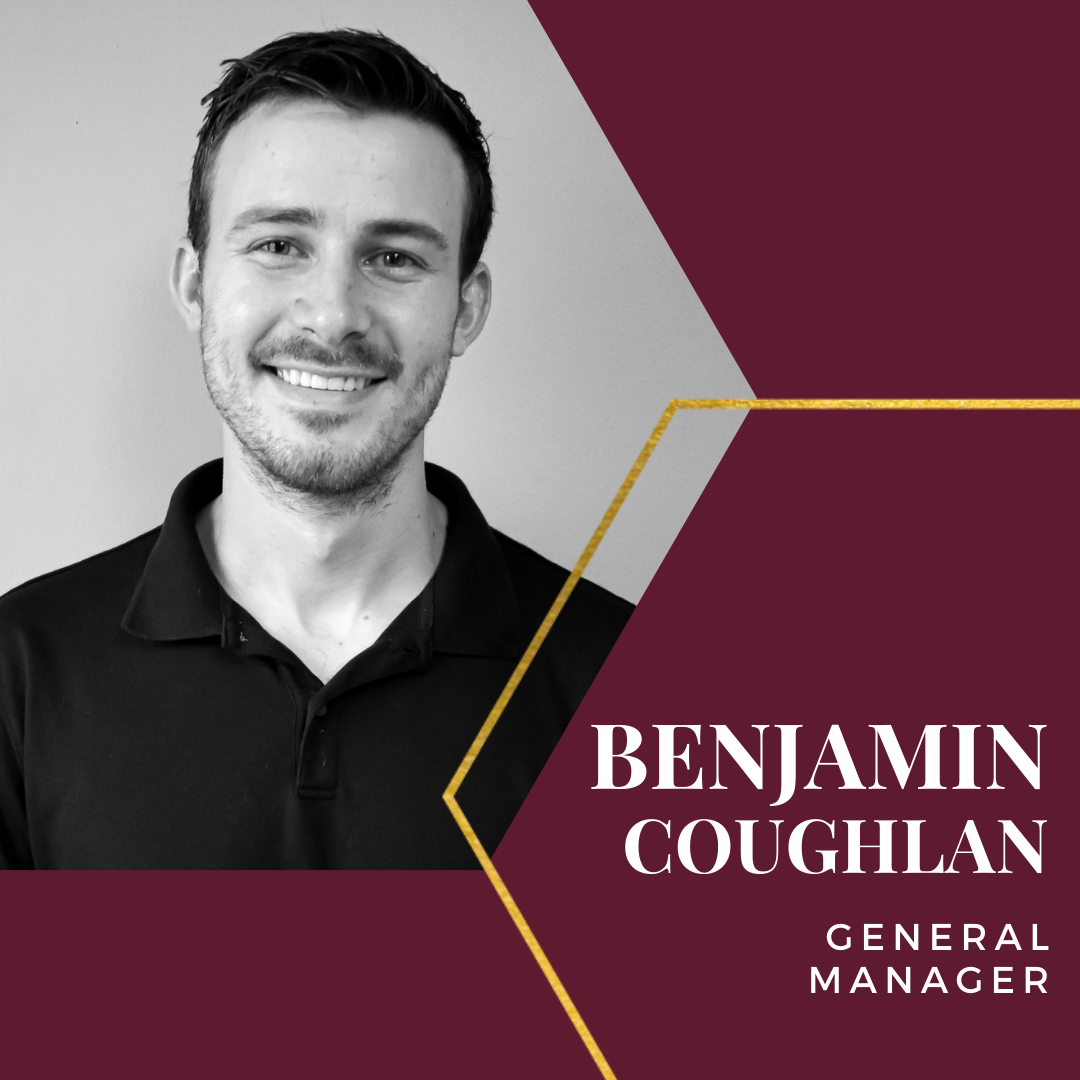 Benjamin@riwornamental.com
Benjamin joined the team in 2020 as our General Manager. He graduated from the University of Cincinnati with a BA in Communications and has extensive experience in management, communications, training, hiring, and organization.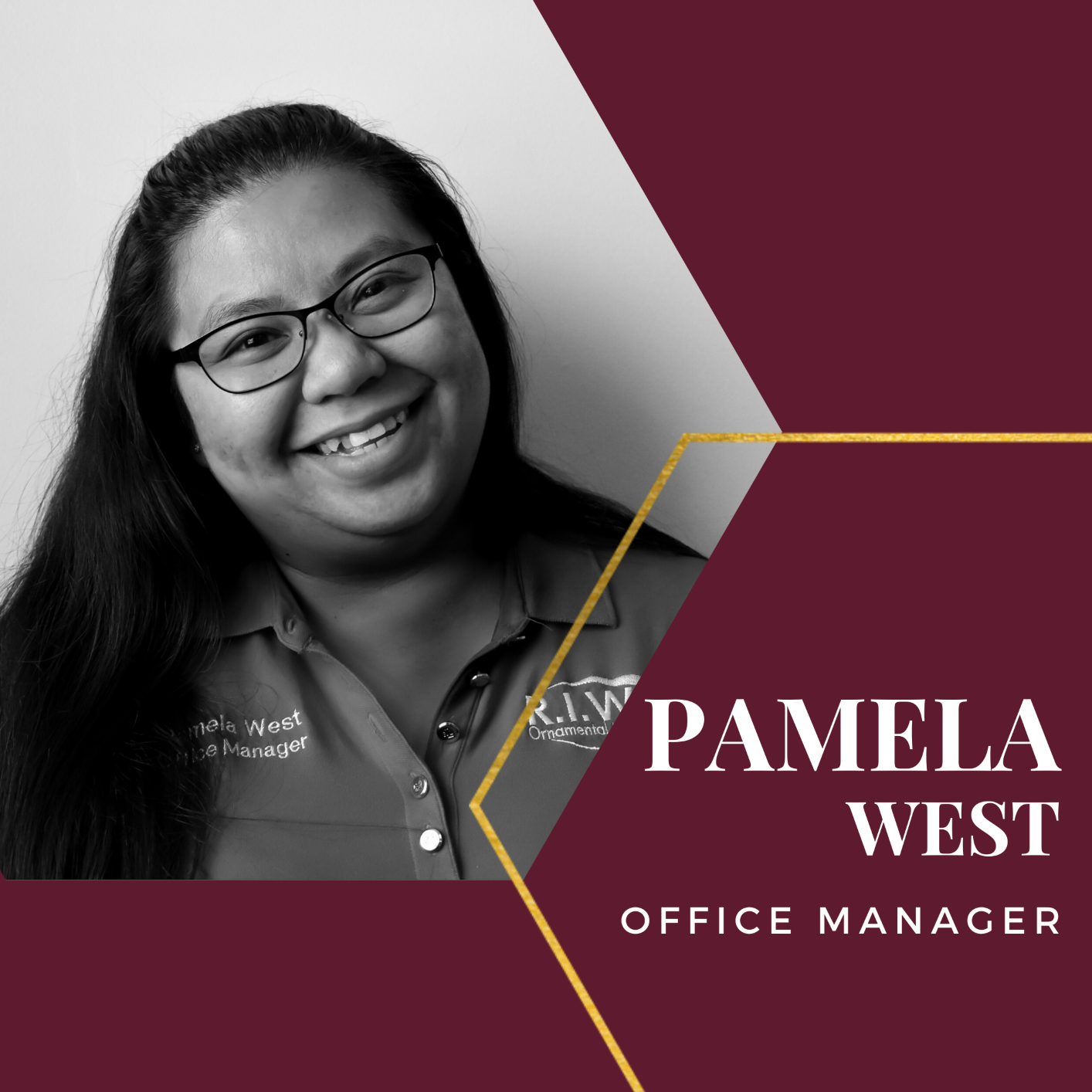 Sales@riwornamental.com
Pamela came to R.I.W. with a background in hospitality, having managed the Front Desk of hotels, in 2009 she made the transition from California to Kentucky and began working for R.I.W. as our Secretary. Since then she has evolved into our Office Manager and continues to bring her hospitable nature to the job everyday.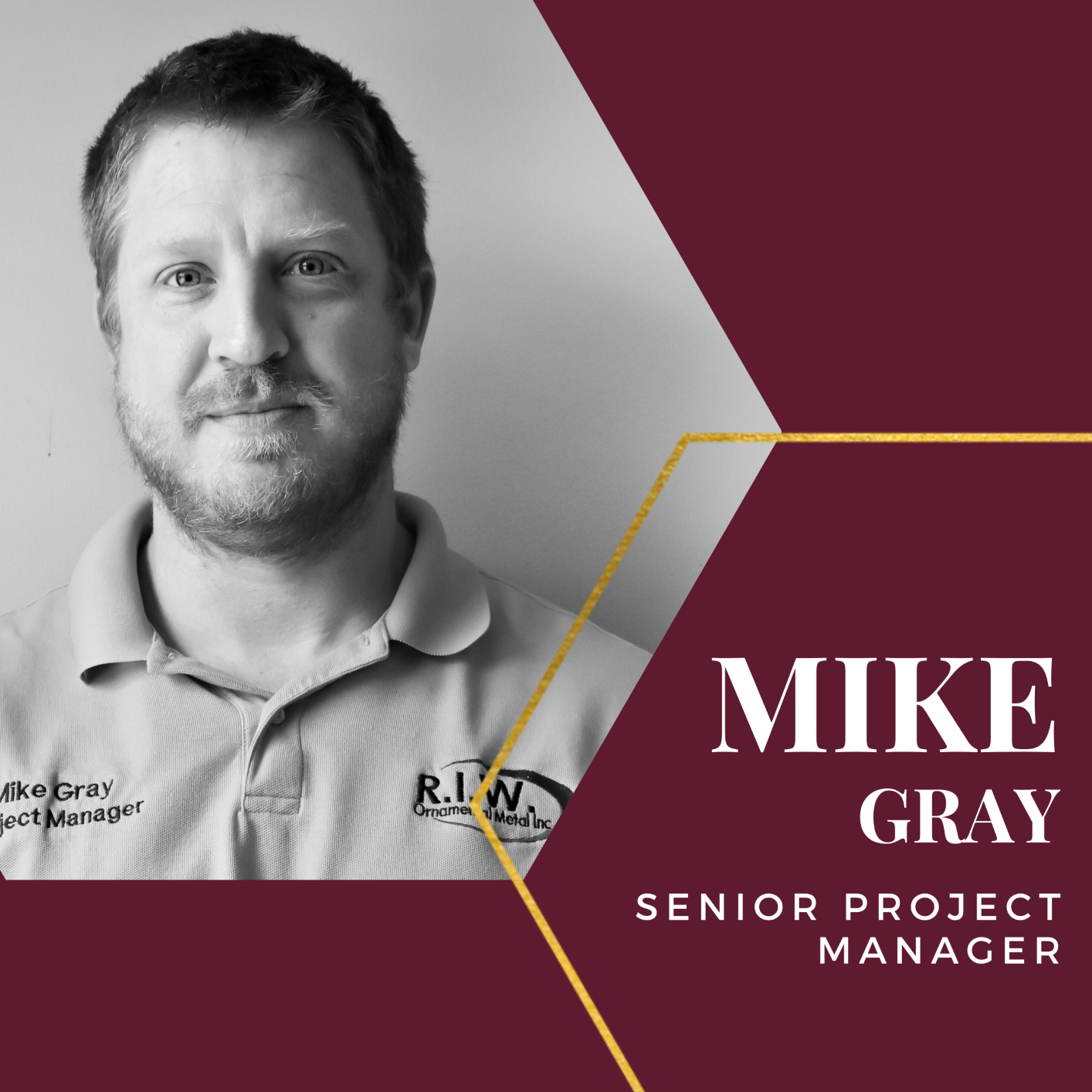 Mike@riwornamental.com
Mike joined RIW in 2009 as a Draftsman after studying Applied Sciences at Gateway College. Mike has over a decade of senior project management experience, is skilled in AUTOcad and is OSHA 10 certified. Throughout his tenure in Ornamental Metals he has evolved to become our Senior Project Manager.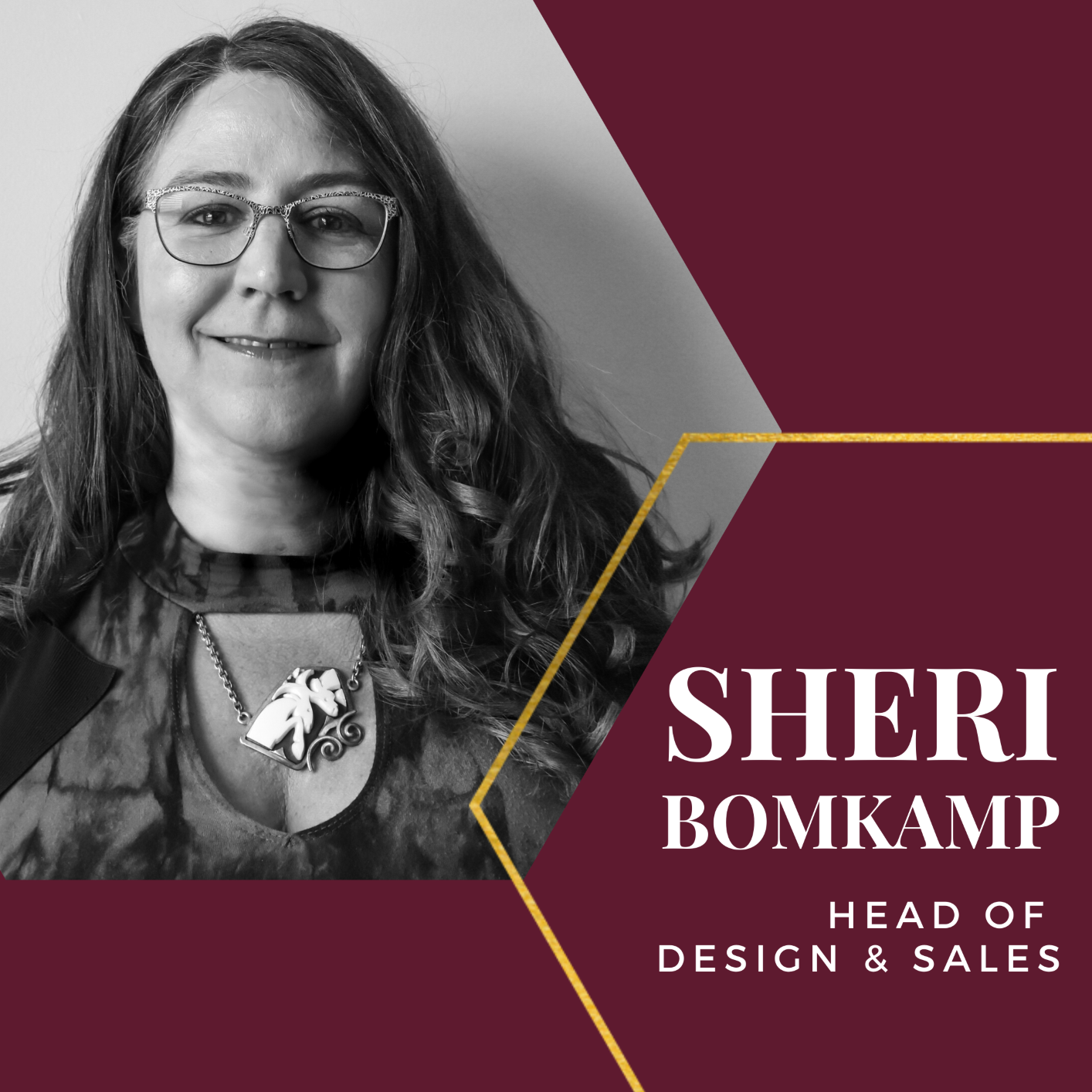 Sbomkamp@riwornamental.com
Sheri has worked in the ornamental metal industry for 30 years. She graduated from UC College DAAP with a degree in Architecture, Industrial Design, and Fine Arts. She specializes in ornamental metal design, fabrication & finishing of decorative metals, sales & marketing, and estimation.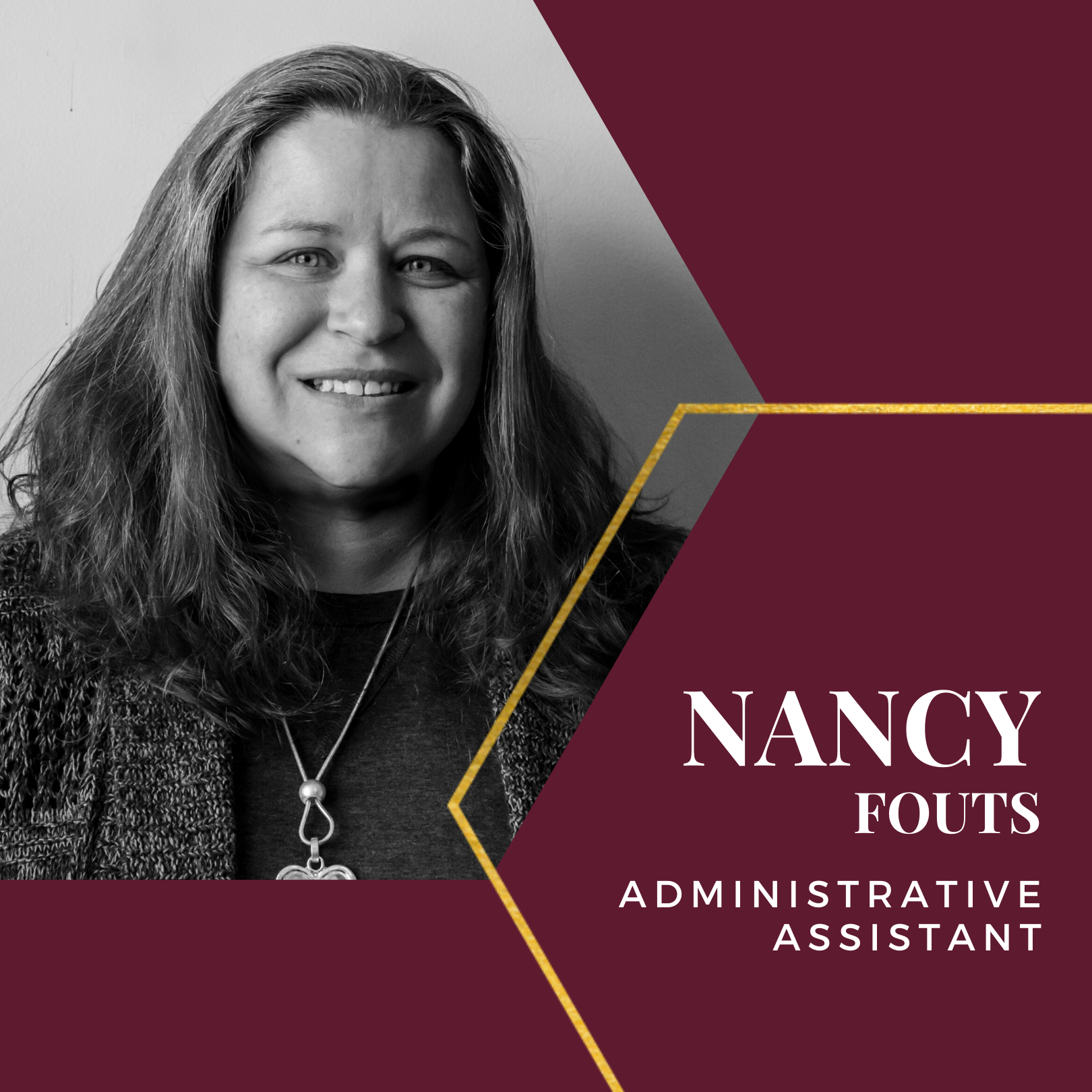 Nancy@riwornamental.com
Nancy, originally from California, came to R.I.W. in 2020. Her background lies in real estate, title + escrow, and general education. She makes up the second half of our front office team, and her passion for people makes it known you'll be taken care of when you walk through our door.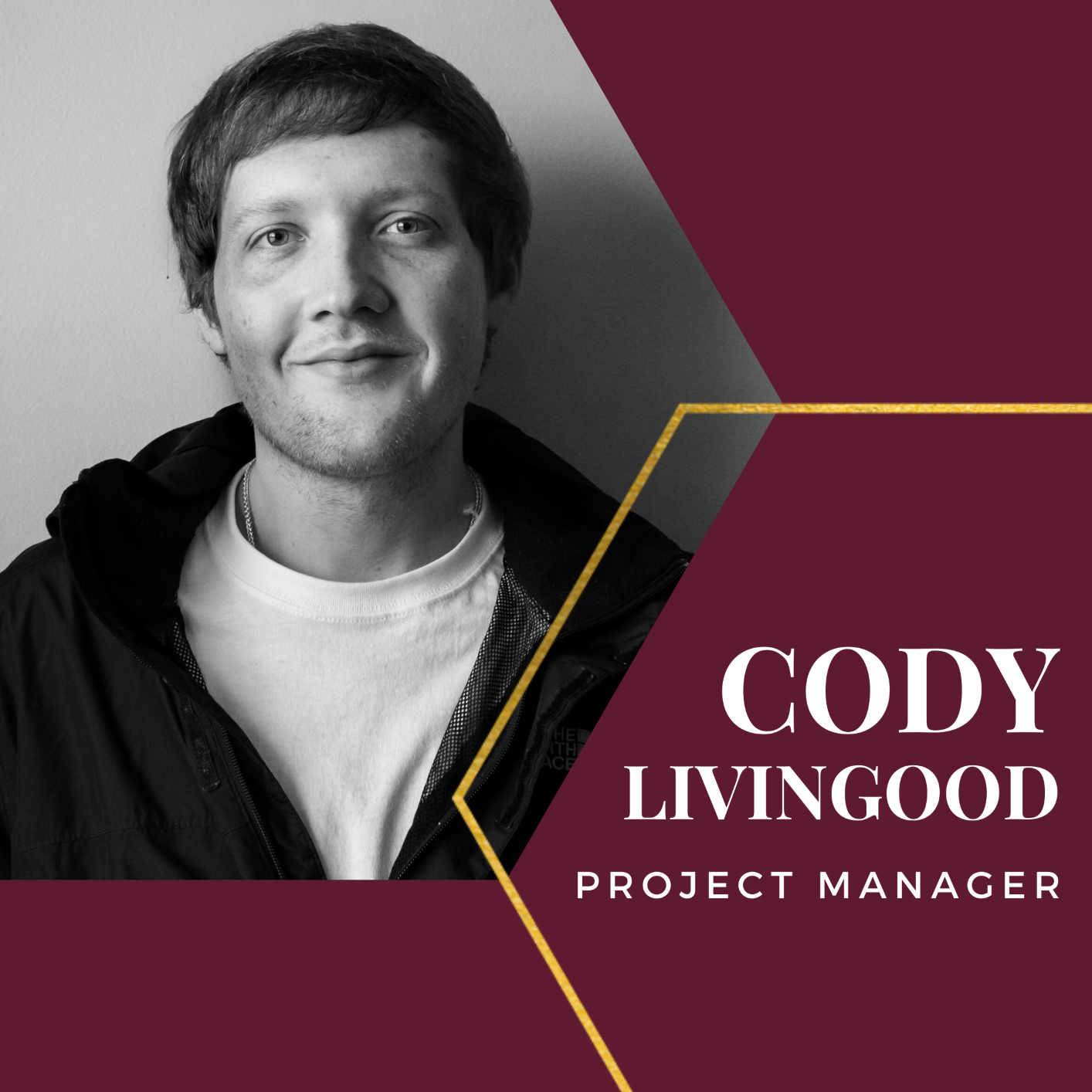 Cody@riwornamental.com
Cody is a graduate of Northern Kentucky University and holds a degree in Electronics Engineering Technology with an emphasis in Design. He is skilled in AUTOcad, and has worked extensively in electrical engineering. He joined the team in 2020 as a Project Manager in training.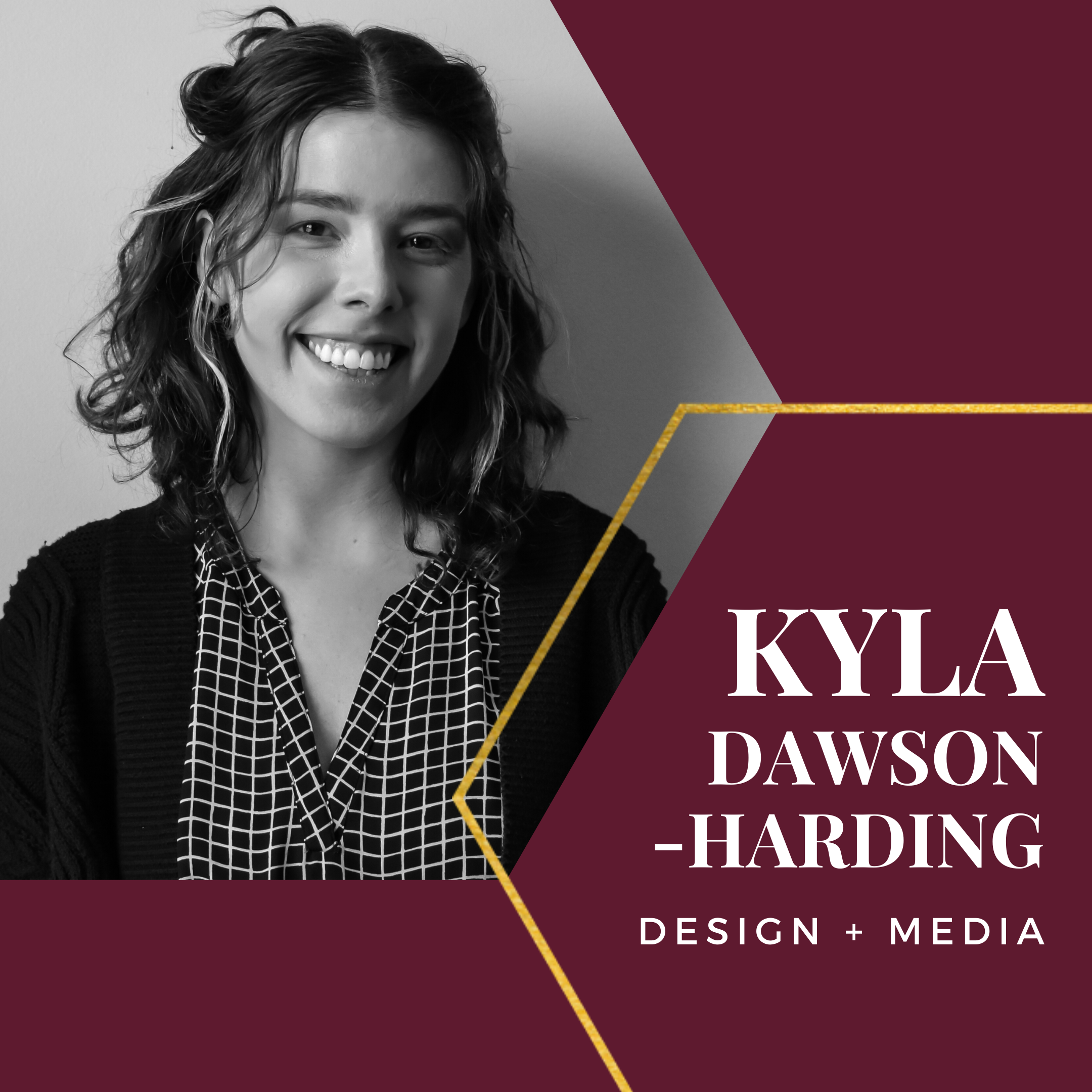 Kyla@riwornamental.com
Kyla is a graduate of the Art Academy of Cincinnati. She earned her Bachelor of Fine Arts degree in Sculpture, Photography, and Design. She joined the team in 2020 focusing on media outreach, website design, and project documentation.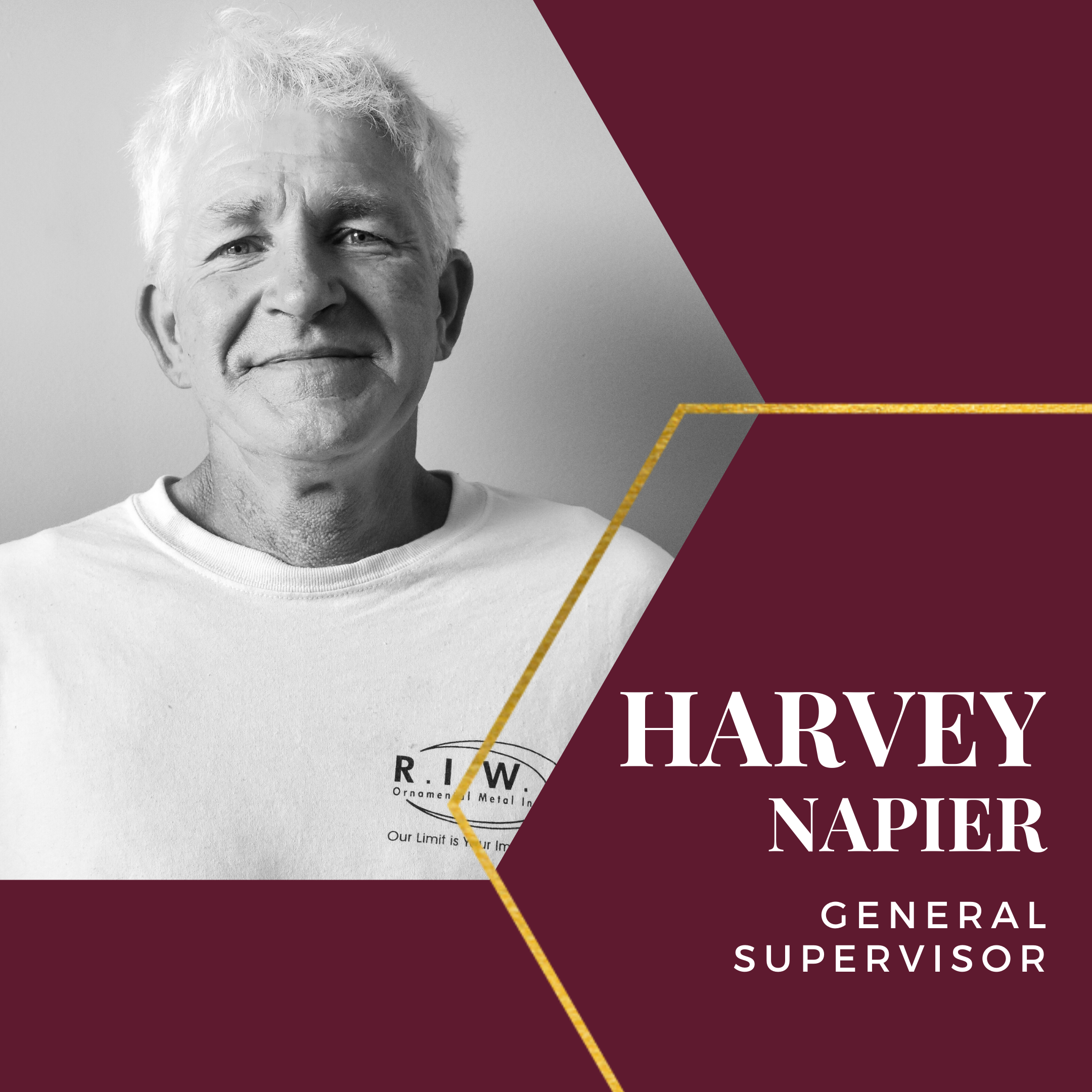 Harvey started working for R.I.W. in 2015 with a background in Freight. He now specializes in Painting, Powder Coating, and Grinding our products. You can find Harvey doing just about anything- he is our Jack of All Trades.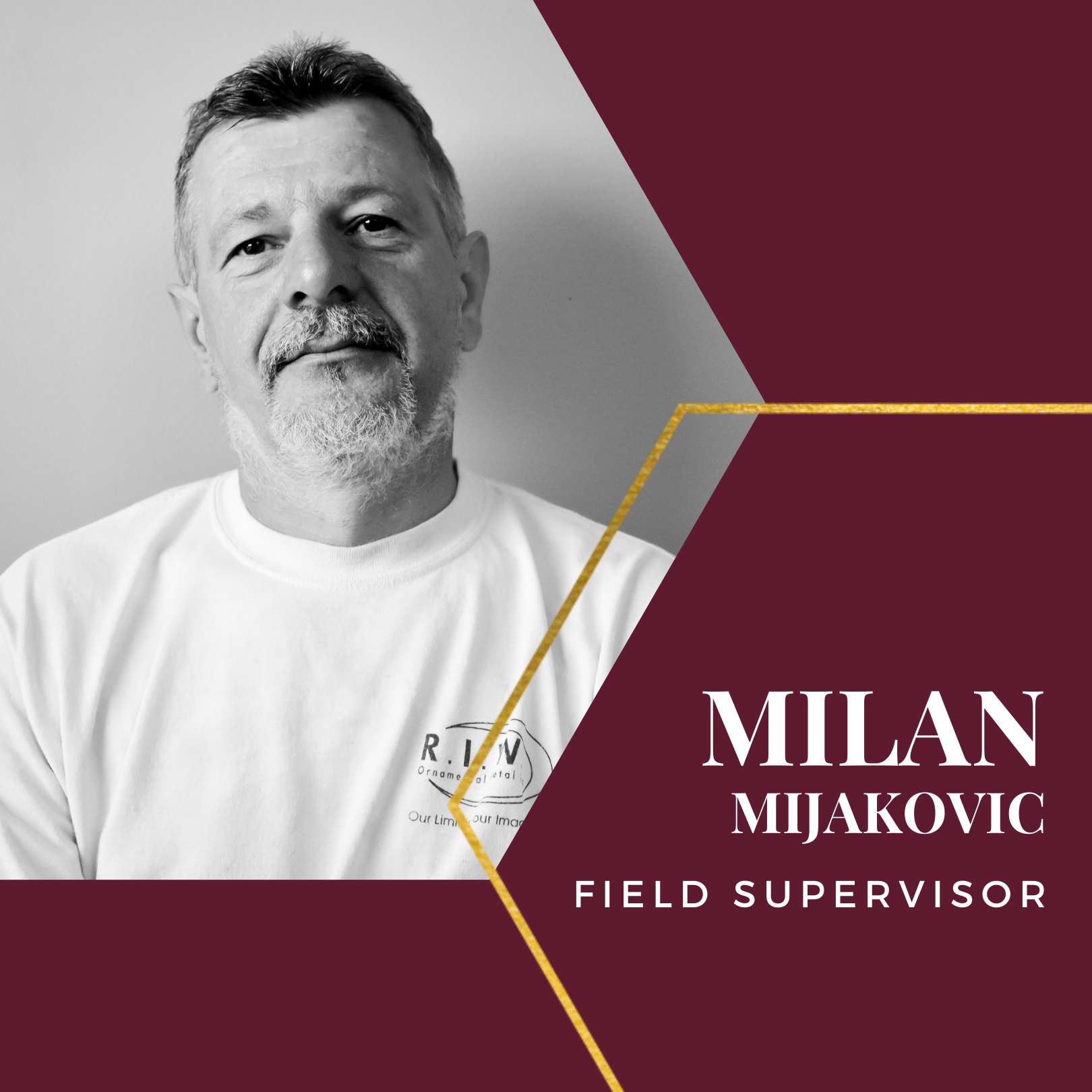 Milan began working for R.I.W. in 2001 when the company was founded. He is a skilled welder, and grew into his position as Field Supervisor. He continues to Weld, but focuses on installation and spends his time working in the field on job sites. When you view our work, Milan was instrumental in installing it.
Contact
Get in contact for a project.
Products
Explore our different products.
Contact
Get in contact for a project.
Products
Explore our different products.